client
Crop Protection - Malaysia
Tools
WordPress/
Adobe Illustrator
C Founded in 1976, CROP PROTECTION (M) SDN BHD has been the trusted agrochemical manufacturer to wholesalers, retailers and farmer in Malaysia.Armed with a distribution network of more than 400 dealers and distributors across Malaysia, we are one of the largest agrochemical companies producing mainstream herbicides and fungicide for the agriculture industry.
Crop Protection products are serving beyond Malaysian market to our worldwide partners in Japan, Thailand, Myanmar and Egypt. This further strengthens the confidence on our extensive customer base as we consistently provide reliable and sustainable solutions to produce maximum result for their hard work.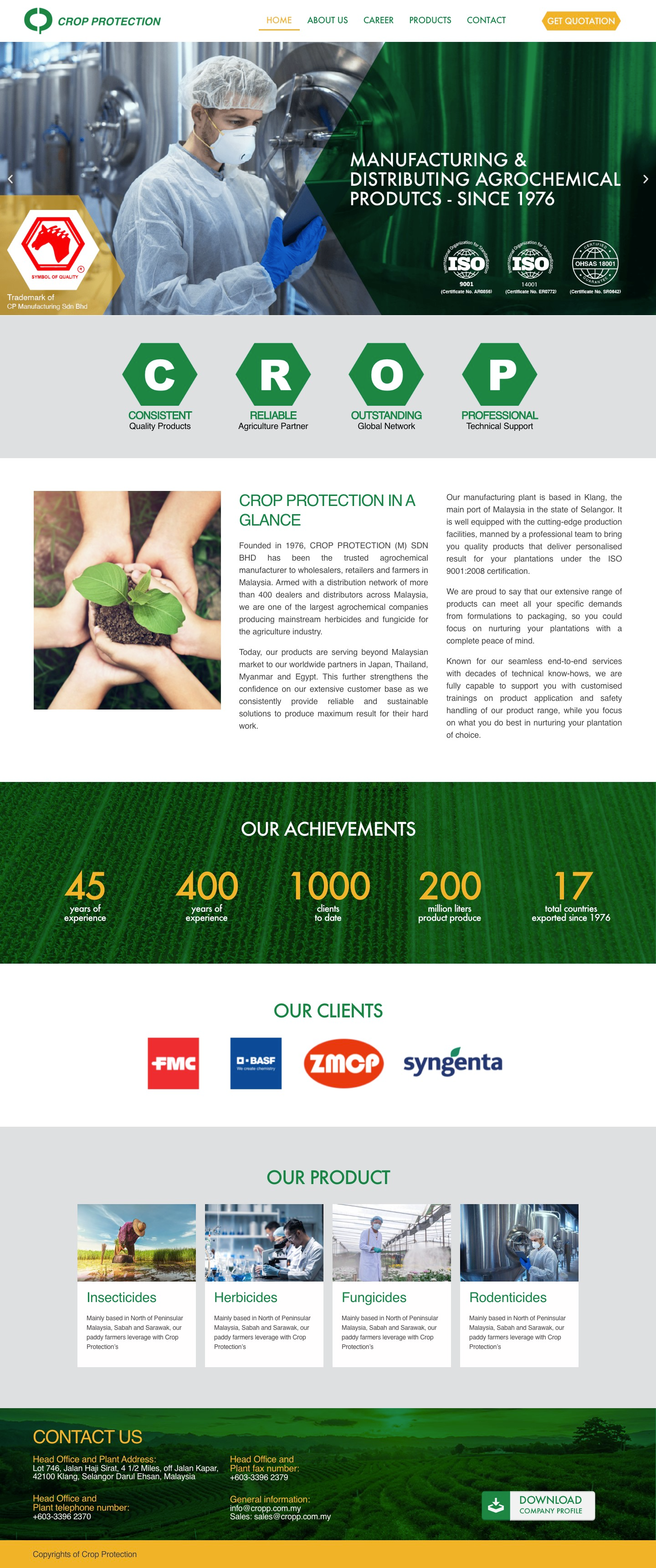 Feature Consult
We provide experience-based advice and create the feature flow for the website like course learning flow and task submit.
Development
Learning Platform
Course & Member Management System 
UI/UX
We provide the design base on the strong user experience research and creative idea.